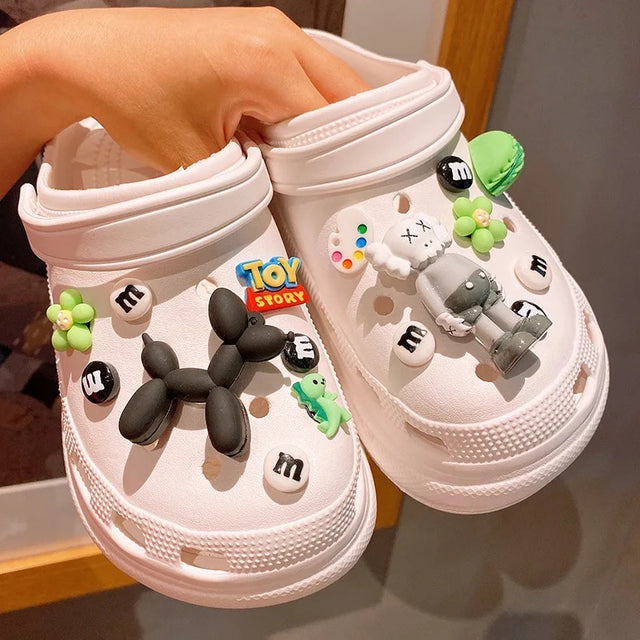 Very creative: These crocs are very creative and can be used to decorate your shoes. they are the best choice for you to express your personality.

Halloween decoration: The croc chain is suitable for all kinds of shoes, such as leather shoes, boots, etc. it can also be used as a gift to your family and friends.

Lasting quality: These croc charms are made of high-quality materials, which are durable and not easy to break. the beads are made of natural gemstones, which is very suitable for children's shoes.